Expertly Installing Thimble Bars With Zirconia Hybrids for Patients in Sun City, Sun City West & Litchfield Park, AZ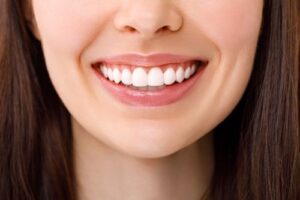 Are you missing teeth and looking to restore your smile with a more durable and permanent solution than dentures? If so, a thimble bar with zirconia hybrids may be right for you. These dental implants are among the most durable and natural looking of their kind, making biting and chewing effortless. With more than 80 years of collective experience and offices conveniently located in Sun City, Sun City West, and Litchfield Park, Arizona, Burns Dentistry is the local dentist you can count on to restore your smile and confidence.
Benefits of a Thimble Bar With Zirconia Crowns
More cost effective than individual implants, zirconia hybrids are a popular option for patients who are tired of talking and chewing with poor-fitting dentures. This particular dental implant option features a thimble which, in most cases, is made from titanium, as this material is both long-lasting and flexible. Sitting atop the titanium thimble are individual crowns made from zirconia, a material that's highly regarded for its durability and unlikeliness to chip.
Other advantages that come with a thimble bar and zirconia crown include:
Remarkable resistance to wear and tear
Less space required in the mouth
No possibility of debonding from the titanium base
We pride ourselves on offering affordable thimble bars with zirconia hybrids. We accept most major insurance plans—including Aetna, Cigna, Delta, and MetLife—and have attractive financing and discount options available for self-pay patients who qualify.
Request an Appointment
Ready to regain your confidence with a smile that is both strong and beautiful? Call the experts at Burns Dentistry today and schedule a visit to any of our three convenient locations in Sun City, Sun City West, or Litchfield Park, AZ. During your consultation, we'll be happy to help you determine if a thimble bar with zirconia hybrid is right for your dental implants.