Your Top Choice for Dental Implants in Litchfield Park, AZ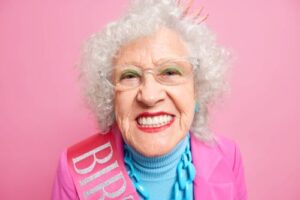 Patients from Litchfield Park, Arizona, consistently turn to Burns Dentistry for a wide array of general and cosmetic dentistry services—including dental implants—and it's no wonder why. With more than 80 years of collective experience, we are a trusted local dentist that always provides compassionate care for our patients.
Why Is It Important to Replace a Missing Tooth?
Many people who are missing a tooth opt to have a dental implant installed to restore their smile's appearance. Cosmetics aside, it's still important to fill the space your natural tooth once occupied. Failing to do so allows the remaining teeth—those on either side of the gap, as well as those on the opposite jaw—to begin shifting into the open space. This can cause pain and make chewing more difficult chewing.
Which Type of Dental Implant Is Right for You?
At Burns Dentistry, we know that every patient's smile is different. That's why we offer a variety of dental implant options. During your consultation, our professional dentists will examine your mouth and help you learn which type of dental implant is right for you.
Another reason to choose Burns Dentistry is that we carry affordable dental implants. Insured patients will be happy to know that we accept plans from Aetna, Cigna, Delta, MetLife, and many other dental insurance carriers. If you're currently uninsured, you can rest easy knowing that we have financing options and discount plans available for qualifying customers.
Request an Appointment
Burns Dentistry is the right provider to install your dental implants. Contact us today to schedule a consultation at our Litchfield Park, AZ, office. When you do, our knowledgeable team can answer any questions you might have about our practice and dental implant options.