Root Canal Therapy From Skilled Dentists in Litchfield Park, AZ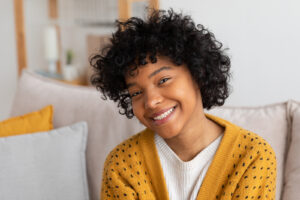 Root canal therapy is one of our specialties at Burns Dentistry in Litchfield Park, Arizona. We provide a full scope of care to patients at our award-winning and state-of-the-art dentist office, including advanced endodontic treatments and sedation dentistry services to ensure a comfortable and positive experience for our patients.
When Is Root Canal Therapy Necessary?
Root canal therapy is used to remove inflamed or infected pulp from the inside of a tooth and avoid the need for tooth extraction. Tooth pulp—the innermost part of the tooth that contains nerves and blood vessels—can become diseased as a result of severe tooth decay or damage to the tooth, such as a chip or crack.
Burns Dentistry's skilled dentists incorporate advanced techniques when performing root canal therapy to achieve the best results for patients with as little discomfort as possible. In fact, our sedation dentistry methods can make this procedure virtually painless! During treatment, a small hole is drilled into the tooth to access and remove the diseased tooth pulp. The inside of the tooth (the canal) is then thoroughly cleaned and disinfected, and a sealant is placed over the access hole.
Consult With a Root Canal Dentist
Don't delay the root canal therapy you need to achieve your best dental health and preserve your smile. To consult with a top-rated dentist in Litchfield Park, contact Burns Dentistry today. We gladly offer new patient specials, accept most dental insurances, and provide flexible payment options to make world-class dentistry accessible to everyone.