One of the Top Cosmetic Dentists in Sun City West, AZ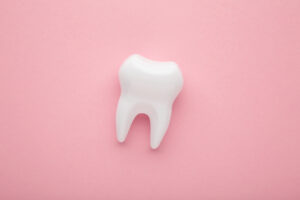 If you're looking to enhance your smile's appearance, turn to the skilled cosmetic dentists at Burns Dentistry. We're a trusted local practice with a team offering 100+ years of combined experience, and we proudly serve patients in the Sun City West, Arizona, community.
Our Cosmetic Dentistry Services
At Burns Dentistry, we strive to offer our patients a comprehensive care experience. You can rely on us for the following cosmetic dentistry procedures:
Invisalign® treatment – Our cosmetic dentists will use a series of clear plastic aligners to gradually shift your teeth into place. When compared to traditional braces, Invisalign is more discreet, comfortable, and convenient.
Porcelain veneers – If you have a tooth that's chipped, crooked, misshapen, stained, or worn down, or if you're dealing with tooth spacing issues, we can apply a thin cover over the front of the tooth in question. Porcelain is an excellent option for veneers because it's strong, durable, stain-resistant, and natural-looking.
Teeth whitening – You can choose between our at-home and in-office teeth whitening options, both of which can help brighten your smile while also minimizing tooth sensitivity and maximizing comfort. We also offer a Whitening for Life program, which includes $199 initial trays and kit plus free teeth whitening at every hygiene visit.
No matter which of these services you choose, you can trust that you'll be treated with the utmost care and respect. We stand apart from many other local cosmetic dentists because we take a truly consultative approach to treatment—we'll listen to your aesthetic goals, recommend solutions that are tailored to your needs and preferences, and use our state-of-the-art Smile Makeover Imaging technology to deliver a comprehensive vision of how your new smile will look.
Schedule Your Free Consultation
If you'd like to learn more about the cosmetic dentistry services we offer for patients near you, contact Burns Dentistry today. We'll gladly schedule a time for you to meet with one of the cosmetic dentists at our office in Sun City West, AZ.