Top-of-the-Line Dental Implants for Patients in Sun City West, AZ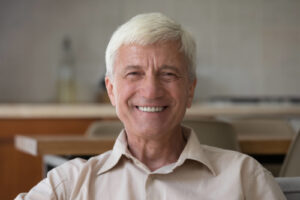 Burns Dentistry—a trusted local provider whose dentists have more than 80 years of collective experience—proudly offers dental implants for patients in Sun City West, Arizona. Our team has earned a stellar reputation for treating customers with the utmost respect and professionalism, and we perform all services in house to make receiving care as easy as possible.
How to Know If You Need Dental Implants
One of the professional dentists at Burns Dentistry can answer this question and provide you with advice that's tailored to your specific condition. With that being said, you may be a candidate for dental implants if you're already missing at least one tooth or you need to have a tooth pulled because it's cracked, broken, or infected.
Our Dental Implant Options
At Burns Dentistry, we strive to provide our patients with a highly individualized care experience. We offer a variety of dental implant options to restore any smile. When you turn to us for dental implants, we'll help you find the perfect solution for your unique needs.
Burns Dentistry is the ideal choice for patients seeking affordable dental implants, since we accept plans from most major dental insurance carriers, including Aetna, Cigna, Delta, and MetLife. We also offer financing options and discount plans for qualifying patients who are currently uninsured.
Schedule a Consultation
Are you ready to move forward with having dental implants installed? If so, the next step is scheduling a consultation at Burns Dentistry in Sun City West, AZ. Contact us today to make an appointment at a date and time that's convenient for you.