Skillfully Performing Tooth Extractions in Sun City West, AZ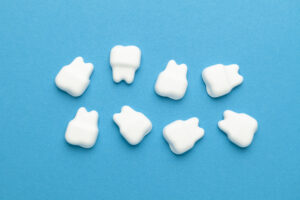 Are you experiencing pain in your teeth, gums, jawbone, or neck? Have you noticed bleeding gums, swelling, loose teeth, or persistent bad breath? All of these can be signs that you might need to have a tooth extracted, so it's important that you reach out to an experienced dentist as soon as possible.
Fortunately, if you're in Sun City West, Arizona, you can turn to the professionals at Burns Dentistry. We're a trusted local practice, and our skilled dentists—who collectively possess more than 100 years of experience—regularly perform tooth extractions for patients in this community.
When Is a Tooth Extraction Necessary?
At Burns Dentistry, we try to avoid removing patients' teeth whenever possible, and generally perform tooth extractions only when the tooth in question has been damaged beyond repair. For example, we may recommend removing a tooth if:
It's severely decayed or fractured
A tooth infection has developed into an abscess
Periodontal disease has caused the tooth to loosen
There are too many teeth to properly fit in the mouth, leading to crowding
It's impacted or erupting at the wrong angle
If we determine that you do require a tooth extraction, our dentists will go above and beyond to make the experience as easy and stress-free as possible for you. We offer numerous sedation options—including nitrous oxide (laughing gas), oral conscious sedation, and intravenous (IV) sedation—and we can also help restore your smile using crowns, bridges, implants, or dentures.
Schedule Your Tooth Extraction
If you've been told that you need to have a tooth pulled, contact Burns Dentistry today. We'll be happy to answer your questions and arrange a time for you to meet with one of the tooth extraction dentists at our Sun City West, AZ, office.