Teeth Whitening Dentists Helping Patients in Sun City, AZ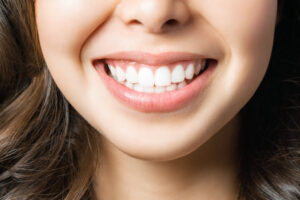 Has your smile lost some of its sparkle? If so, you could potentially benefit from cosmetic teeth whitening. Fortunately, if you are in Sun City, Arizona, or the surrounding area, you can turn to the skilled teeth whitening dentists at Burns Dentistry, a trusted local practice.
We understand that having stained teeth can greatly impact a person's self-confidence. With that in mind, we proudly offer take-home teeth whitening kits that are custom designed to achieve the patient's desired whiteness level, reduce tooth sensitivity, and maximize comfort. We also offer a Whitening for Life program that includes $199 initial trays and kit and allows for free teeth whitening at every hygiene visit.
What Can Cause Tooth Discoloration?
There are various reasons why someone might require professional teeth whitening. All of the following can stain your teeth:
Drinking dark-colored beverages (e.g., coffee, red wine, soda, and tea)
Smoking or chewing tobacco
Failing to regularly brush and floss
Skipping professional teeth cleanings
Taking certain medications (e.g., antihistamines and antihypertensive drugs)
Learn More About Cosmetic Dentistry Whitening
If you are interested in getting rid of stubborn stains and whitening your smile, contact Burns Dentistry today. Our friendly team can answer any questions you might have and arrange a time for you to meet with a teeth whitening dentist at our Sun City, AZ, office (conveniently located at 13404 N Del Webb Blvd.). We look forward to speaking with you and helping you take the next step forward with your smile makeover.