Skillfully Installing Dental Implants for Patients in Sun City, AZ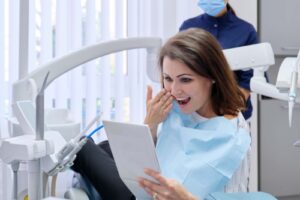 Do you need dental implants to restore luster to your smile? If you're in Sun City, Arizona, or a nearby area, you won't have to travel far for the solution you require. That's because you can turn to Burns Dentistry, a trusted local provider offering top-of-the-line dental implants for local patients.
What Are Dental Implants?
A dental implant is a prosthetic tooth that's secured into or onto a patient's jawbone using an artificial root. Because dental implants are directly attached to the jawbone, they differ from crowns and bridges, which are placed on top of existing teeth.
Our Dental Implants
Burns Dentistry offers a variety of dental implant options to brighten any smile. When you visit us, our knowledgeable dentists will explain the benefits of our dental implants and help determine the best one for you.
If you're concerned about finding affordable dental implants, you'll be glad to know that we accept most major dental insurance plans, including those from Aetna, Cigna, Delta, and MetLife. And for qualifying patients who don't have insurance, we offer numerous financing options and discount plans.
For More Information
If you'd like to know more about the dental implants we have available for patients in your area, contact Burns Dentistry today. We'll be happy to answer all of your questions, tell you more about our practice, and schedule a time for you to visit our Sun City, AZ, office for a consultation. We look forward to assisting you with your oral care needs.