Offering Nitrous Oxide Dental Sedation for Patients in Sun City, AZ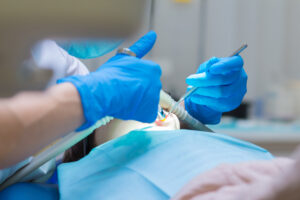 Do you dread going to the dentist? If so, you're not alone. Many people experience dental anxiety, but fortunately, there's a solution to this problem: nitrous oxide dental sedation, which Burns Dentistry offers at our Sun City, Arizona, office. Commonly referred to as "laughing gas," nitrous oxide sedation is regularly used to help patients relax during dental procedures.
What to Expect With Nitrous Oxide Dental Sedation
If you've never undergone nitrous oxide sedation before, you might be unsure what to expect. Before we start working on your teeth, our sedation dentists will administer nitrous oxide gas through a mask. You may feel lightheaded, tingly, or numb, but you'll still be conscious and able to speak with your treatment team (unlike with general anesthesia, which puts you to sleep).
Immediately following your dental procedure, you may feel slightly disoriented. However, this disorientation will likely resolve within just a few minutes. Our team will carefully observe you to ensure that it's safe for you to leave the office and return home.
For More Information
If you'd like to know more about how we use nitrous oxide sedation in our dentistry practice, contact Burns Dentistry today. We'll be happy to arrange a free initial consultation at our Sun City, AZ, office so that we can discuss your treatment goals, address any concerns you might have, and determine whether you're a good candidate for nitrous oxide dental sedation. We look forward to helping you find a solution to your dental anxiety.