How Do I Find a Good Local Dentist?
How Do I Find a Good Local Dentist?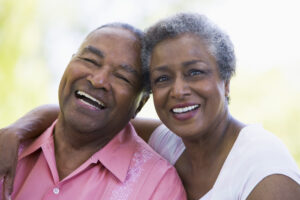 Finding a good local dentist is often easier said than done. Depending on where you live and your oral health needs, you may run into some questions. For example, how important are reviews? Are consultations worthwhile? And of course, what qualifications should you actually be looking for? To help clear up any confusion, Burns Dentistry is outlining a few easy tips to help you on your search for a good local dentist.
Begin With the Basics
First things first! Before examining a dentist's education or professional associations, start with the basics and ask yourself these questions:
Is this dentist located near my home or workplace?
Does this dentist accept my dental insurance?
Do the office hours accommodate my schedule?
Are after-hours or emergency appointments available?
What is the policy for missed appointments?
Once you've found a few dental practices that work with your location, schedule, dental benefits, and other preferences, it's time to take a closer look.
Gather More Information
Browsing online reviews and patient testimonials is a great way to get a sense of a dentist's strengths and approach to care. If you see a negative review, you may want to ask about it if and when you decide to visit the dental practice in question. Additionally, you can check the dentist's website to view important qualifications, such as how long they've practiced, if they have memberships with local or national dental societies, or if they possess any clinical specialties (such as endodontics, cosmetic dentistry, or periodontics). If a dentist looks promising, you can also peruse their practice's social media platforms to learn more information.
Meet & Greet
Many dentists offer consultations, during which you can ask them questions about their services and approach to care as well as bring up any concerns you may have. If you aren't confident that this is the right dentist for you or your family, you have no obligation to stay or continue treatment.
Trusted Local Dentists Serving Sun City, Sun City West, and Litchfield Park
Adults in the Sun City, Sun City West, and Litchfield Park, Arizona, areas have an excellent place to turn for top-rated dental care: Burns Dentistry. Our state-of-the-art and fully equipped locations are led by highly qualified dentists, hygienists, and assistants who work collaboratively to provide world-class care to our patients. In fact, Expertise.com has named Burns Dentistry one of the top dentists in Sun City! But it's not just our patients that are happy—our practice is also recognized by AZ Central as one of the top places to work .
Whether you're looking for a reliable provider of preventive dental care or require more specialized services such as dental implants or Invisalign®, you can confidently turn to the experienced and compassionate dentists at Burns Dentistry. To schedule a consultation, request a visit on our website or call the location nearest you.