Dental Implants in Sun City, Sun City West, and Litchfield Park, Arizona
Tooth loss is very common and it can happen as a result of disease and trauma. Dental implants are the optimal tooth replacement solution for people with missing or broken-down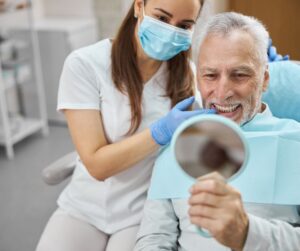 teeth.
Statistics provided by the American Association of Oral and Maxillofacial Surgeons show that 69% of North Americans aged 35-44 have lost at least one permanent tooth as a result of infection, gum disease, or accidents. When you're missing teeth, serious problems can develop. Your remaining teeth can shift, rotate, or become crooked. This can result in a bad o poor bite, open spaces, and difficulty or pain in chewing.
Missing teeth can cause as much psychological damage as physical, driving many patients to find solutions that not only reestablish lost function, but lost self confidence as well.
As renowned experts and industry leaders in placing dental implants, our doctors, led by Sun City Dental Implant Expert Dr. Jerry Burns, have placed thousands of implants, with more than 100 years of combined experience. We even offer state-of-the-art Hybridge implants. Our proven results are backed by the latest technology and surgical skill ensuring functionality and a beautiful smile. Schedule your free consultation today at either location in Sun City or Sun City West, AZ.
What Are Dental Implants?
At Burns Dentistry in Sun City dental implants are a popular, safe, and effective long-term solution for anyone who suffers from missing teeth, failing teeth, or chronic dental problems.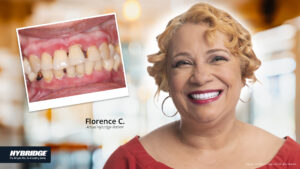 Implant teeth look and function just like your natural teeth. Dental implants are extremely safe, and have been used in dentistry for over 50 years (earliest history of dental implants date back to 600 A.D.!). Implants are made up of titanium posts which are screwed into your jawbone, and replace the roots of missing teeth. Once healed, implants provide the foundation on which a crown can be placed.
Best of all, dental implants are permanent and can last a lifetime with proper care. With proper care including regular brushing and flossing, and maintaining your regularly scheduled check-ups and cleanings, the implant can last a lifetime. Due to normal wear and tear, a crown will typically last anywhere from 10 to 15 years before it may need to be replaced.
Dental implants have three parts:
The implant: A screw that serves as a root for your new teeth. This is what permanently attaches to your jaw.
The abutment: A permanent metal connector that supports and holds the implant tooth.
The crown: This is the actual "tooth" part. Crowns can be made from several types of materials such as ceramics or porcelain, and colored to blend and match your natural teeth.
Dental Implant Procedure
Just as you as an individual have unique needs, Burns Dentistry recognizes that your teeth do as well. That's why we strive to provide the best dental implants Sun City has to offer.
Your Consultation
Our implant dentists value patient education and will review all the steps involved in implant treatment. During your initial consultation for dental implants our dentists will also evaluate your oral health to ensure the tissues in the mouth are healthy. Certain health concerns such as gum disease, osteoporosis (a condition of
generalized lower bone density that results in weak bones) or heavy smoking can predispose to relatively weaker gums, mucuous membrane and jaw bone.
Individuals with these health concerns may require pre-implantation procedures to optimize the surrounding tissues to structurally support the implant, such as gingival or bone grafting. By anticipating and reducing risks of potential issues in the planning stage itself, our dentists strive to increase the chance of successful long term implantation. After a thorough clinical examination, we use technology to further plan the procedure.
Placing Your Dental Implants
Using the latest modern imaging technology to capture detailed, 3D images of your mouth. We consider your bone density, the location of the nerves in your jawbone and the exact dimensions of your jaw. Using computer-guided implant placement software, a detailed map is created to identify the ideal location, depth and angle to place your dental implant in order to ensure long-term stability.
Your dental implants created by Sun City's experienced dentists will be customized for the best cosmetic and functional results, and take into account such factors as the natural shade of your surrounding teeth, the size of the teeth adjacent to where the implant will be placed, the size, shape and position of your jaw bones, and the general health of the tissues and gum in your mouth. Our advanced imaging assists our implant dentist with efficient and precise implant placement.
The last and most important part of the implant is the visible crown that is crafted to resemble surrounding teeth in both shape and size. This serves cosmetic as well as functional purpose, as you will be able to smile, speak, and chew food without any difficulty – all while having the beauty of your smile restored!
Taking Care of Your New Dental Implants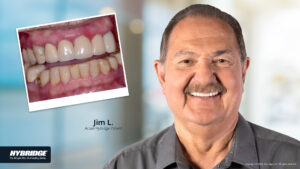 After having your new dental implant placed, it is better to have liquids and soft foods to allow for proper healing. With regular maintenance, our Sun City dentists ensure long lasting and effective results for your dental implants.
At-home care consists of regular twice a day brushing and daily flossing as well as regular checkups and xrays, to be scheduled by your dentists. Impeccable oral hygiene is essential to ensure successful implantation and prevent infection, called as peri-implantitis. Maintaining proper care of your dental implants placed by Sun City dentists will help ensure your new implants last a lifetime.
Dental Implants FAQs
Each dental implant consists of three parts: the post, the crown and the abutment that connects them. The "implant", which is the bottommost part and is screwed in below the gum line and directly into the jaw bone. These implants are usually made of titanium as this is the strongest and safest material for permanent implantation, with the valued property of being resistant to corrosion and impermeable to water and other chemicals.
Titanium also helps facilitate the healing process, whereby the implant will become integrated into the bone to provide a secure base for the abutment and crown. Working with a skilled surgical specialist, each implant is surgically placed into your jaw inspiring new bone growth and offering unrivaled tooth replacement stability. Above the implant is the abutment, which is placed above the gumline and connects the implant to the crown.
The abutment can be made of different elements such as titanium, zirconia or even cast gold. The element that best suits you will be determined by your dentist prior to the procedure.
Local anesthesia will be given to numb the nerves surrounding the area where your implant will be placed. With the area and nerves numbed, you can expect not to feel any pain, but you may feel some slight pressure during the procedure.
We offer sedation dentistry for patients who have anxiety or fear over dental procedures.
Placing a single implant can be done in a single visit in roughly one hour (unless an extraction is needed), while placing multiple implants will require a more complex procedure that can take anywhere from 3-6 hours.
After the implant is placed, the patient will be scheduled for a follow up to monitor the healing process. Once the surgery site is completely healed, the doctor will place the crown.
Depending on how quickly the surgical site heals, in most cases, the entire process from start to finish will last about six – eight months. Complex cases may take longer.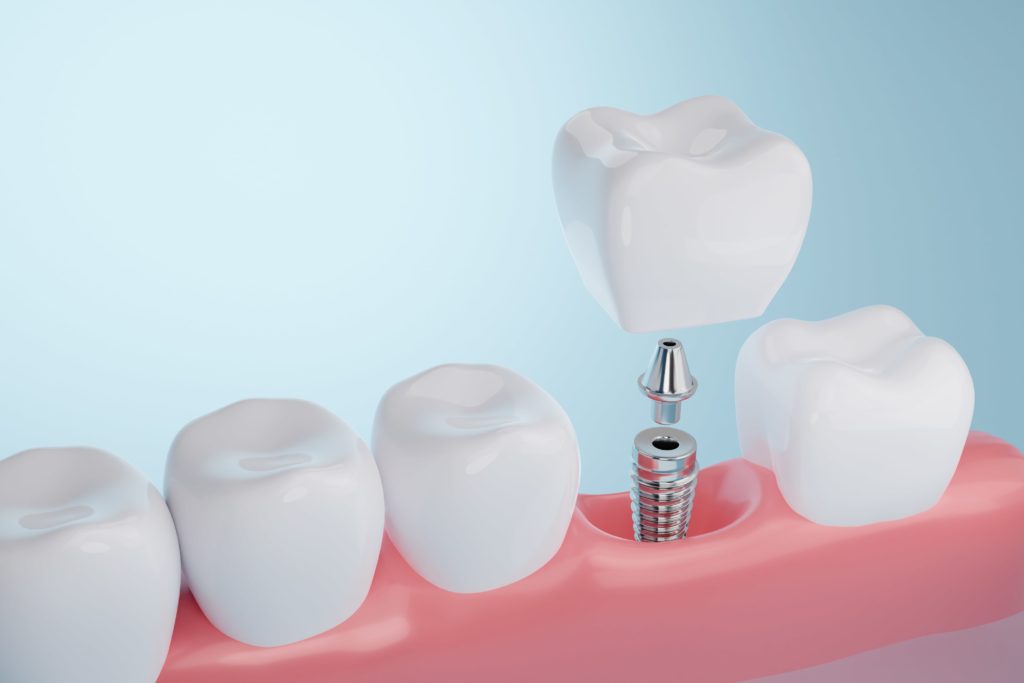 Understanding Implants: Online Dental Implant Seminar