Dr. Jerry Burns Dentist in Sun City, Arizona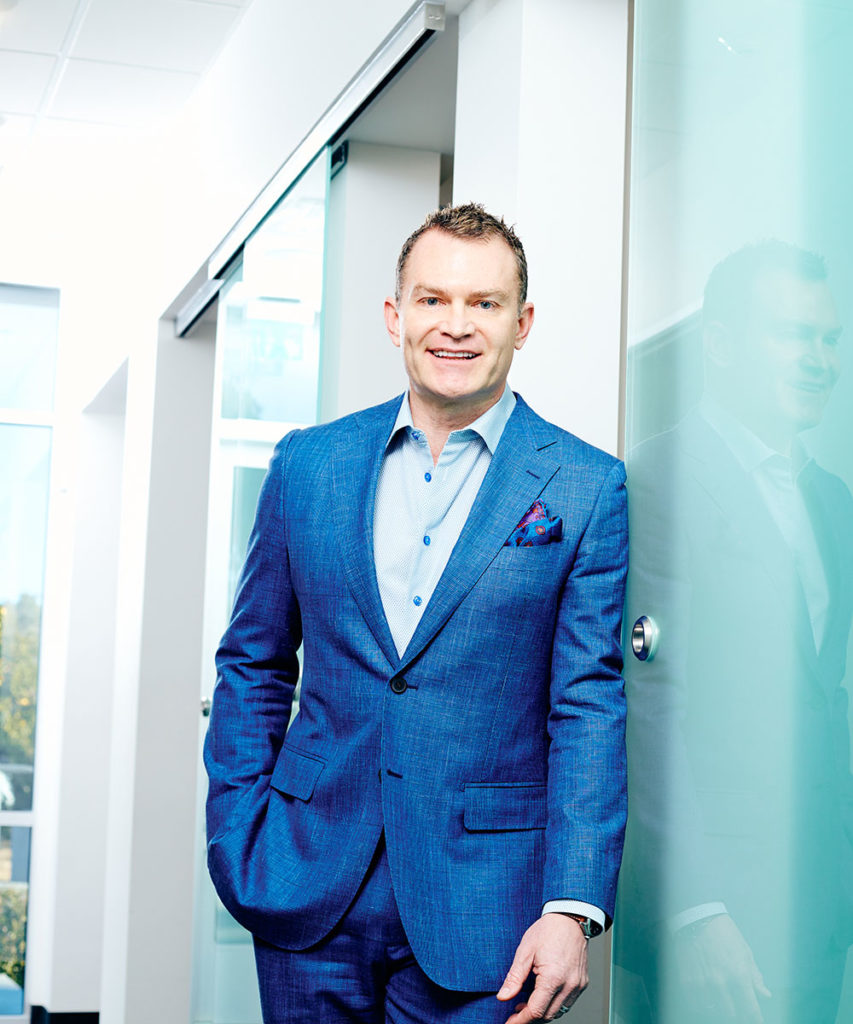 Dr. Jerry Burns owner and founder Burns Aesthetic and General Dentistry, enjoys pushing himself to new limits. Committed to providing his patients with the highest quality and most cutting-edge treatment and procedures, Dr. Burns constantly stretches his skills and knowledge by immersing himself in new trainings and opportunities for growth. Upon graduating from Indiana University School of Dentistry in 1998, he moved to the Phoenix area, where he established his practice and has been a valued member of the community ever since. Today, he and his wife, Christie, live in Scottsdale, a short distance from both their adult daughters, Hannah and Maggie. As a result of his extensive continued education and the smooth systems he's implemented, Dr. Burns is extremely efficient.
In fact, he is able to complete most dental procedures in half the normal time with stunning results. One of the procedures he enjoys most, full mouth rehabilitation, requires the tremendous amount of training in all dental disciplines that Dr. Burns has attained. This process restores the teeth and mouth from a broken or collapsed state to one of ideal function, aesthetic, and health. Dr. Burns values the opportunity to change patients lives in this way and has witnessed first hand the impact dental procedures can have on an individual's everyday life. One recent example of this was a hybrid denture procedure he performed on a patient, who hadn't been able to eat 'real' food in years. Soon after, the patient returned to thank Dr. Burns and share how grateful he was. In tears, he explained how simple enjoyable things, such as eating pizza, as silly as that sounds, was now possible for him.
While helping his patients is part of his job, it is also important to Dr. Burns that he and his practice give back to the local community. One way his practice does this is by hosting Veterans Day, a day when the practice offers free dentistry to all veterans who come in. A similar day exists for low-income families and individuals who cannot afford care. Through Feed My Starving Children, Dr. Burns has traveled as far as the Dominican Republic to provide free surgical services to people in need.
Dr. Burns is grateful for the strong team he works with and credits much of the practice's success to its cohesion. Moving forward, he is excited about growing the business to expand the level of care and customer service offered to more people in the valley. When he's not working, Dr. Burns loves exploring the area's myriad of outdoor activities with his family, especially hiking. They also like to try out new restaurants or events together, and, at least once a year, Dr. Burns finds it's absolutely necessary to make a trip to the ocean. And one of his favorite hobbies is shopping for suits and dress shoes (as well as the perfect socks!)