Invisalign in Sun City, Sun City West, and Litchfield Park, Arizona
A Discreet Way To A Beautiful Smile – Invisalign Are you unhappy with your smile, have difficulty chewing or flossing, or suffer from crowded or crooked teeth?
You're not alone. With more than 9 million smiles transformed, Invisalign is a popular way to straighten your teeth and get the beautiful smile you dream of. At Burns Dentistry we strive to provide you with the best Invisalign Sun City has to offer.
What Is Invisalign?
Rather than using uncomfortable metal brackets and wires like traditional braces, at Burns Dentistry in Sun City and Sun City West Invisalign offers an aligner system using a series of custom-made, computer-generated plastic aligners to straighten your smile. Each set of aligners is designed to make small changes to the alignment of your teeth. As you switch sets of aligners about every two weeks, your teeth will be gradually and gently guided to their proper positions. You will also be seen in our office on a regular basis during treatment to make sure that your smile is progressing as planned.
See what Invisalign can do for you!
Scan the QR Code with your smartphone's camera and take a selfie to get a free smile simulation!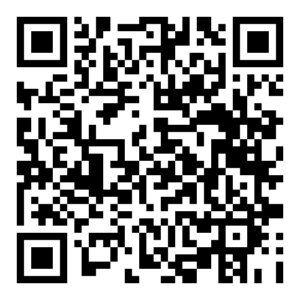 Why Get Invisalign® Treatment?
Invisalign® straightens teeth more predictably and comfortably than traditional metal braces. With Invisalign treatment, we can treat the same orthodontic issues that are normally treated with braces. Our Sun City cosmetic dentists may recommend Invisalign to correct dental problems such as:
Crowded teeth
Crooked teeth
Gapped and spaced teeth
Bite problems including an overbite, open bite, underbite, or crossbite
How Does Invisalign Work?
Invisalign aligners are made of clear plastic, virtually invisible, are custom made for your teeth, and relatively painless (except for some minimal soreness). Each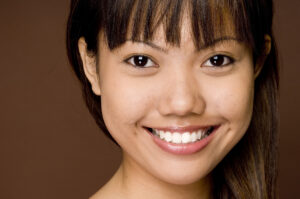 aligner moves teeth gradually and is worn for approximately two weeks, then is replaced by the next aligner in your treatment plan until the final position is achieved. Each tray is designed so that your teeth are slightly straighter than they were with the previous tray.
During your initial visit, we will use the latest in 3D scanning technology to determine whether you are a good candidate for Invisalign. Using an iTero scanner, your Invisalign certified dentists can take fast and precise 3D digital scans of your teeth and map out a custom treatment plan just for you, and get results within minutes. And by using the latest technology and performing a digital scan, there is no need for uncomfortable molds or yucky goop for impressions!
How Much Does Invisalign Cost?
The cost of Invisalign varies on a case by case basis, depending on the severity of the misalignment of your teeth and the complexity of the treatment,or how long it will take to move them into the correct position. After our Invisalign certified doctors examine your teeth, x-rays, and 3D scans, they will review the details of your treatment plan, including the cost. Depending on your individual coverage, your dental insurance may cover some of the cost of Invisalign.
Am I A Candidate for Invisalign?
Candidates for Invisalign are not only those who want straighter teeth. Invisalign can also correct certain bite problems. These include:
Overbite – Upper teeth closing in front of the lower teeth.
Underbite – Lower teeth closing in front of the upper teeth.
Open bite – Lower and upper teeth not touching when the mouth is closed.
Crooked bite – Bite misalignment.
Crossbite – Some upper teeth sitting inside the lower teeth when the mouth is closed.
Some people are not good candidates for Invisalign. This includes those who have especially challenging dental issues, such as severe overbite, misalignment, or large gaps between teeth. Smokers are not good candidates because the nicotine in tobacco may stain the clear aligners, making them quite visible. If you can quit smoking, then Invisalign is an option. Of course, all candidates for Invisalign must have the ability and discipline to wear their clear aligners 22 hours a day and follow the practitioner's instructions.
Get A FREE Consultation
Invisalign aligner treatment is a popular choice for adult patients of all ages who are interested in straightening their teeth, with a virtually invisible orthodontic treatment.
If you're interested in seeing what Invisalign can do for you, call our Sun City, AZ, or Sun City West, AZ offices for a FREE Invisalign Consultation.
Invisalign Benefits
While there are many benefits to Invisalign, the clear aligners are why most patients choose this approach to teeth straightening. No one wants to advertise the fact that they are undergoing teeth straightening, and with Invisalign, there's no need for anyone to know! For aesthetic purposes, Invisalign clear aligners are the way to go. Other Invisalign benefits include:
No food or beverage restrictions – eat whatever you want, since the aligners are removed while dining.
Ease of cleaning
Low maintenance
Invisalign vs. Braces
Invisalign and braces both work for teeth straightening. However, patients who are candidates for Invisalign generally choose them over metal braces for the following reasons:
Wearing Invisalign clear aligners is more comfortable than wearing braces.
Cleaning Invisalign aligners is a straightforward procedure. Metal braces, full of wires, are much more complicated to clean.
Eat normally with Invisalign. Because they are removable, you can bite into an apple. Because food particles get stuck in metal braces, there's a long list of forbidden food types.
There is no need to deal with loose wires or broken rubber bands as with metal braces.
Fewer dental visits are required with Invisalign vs. traditional braces.
Another big plus: Because Invisalign doesn't have so many parts that can break, emergency visits to the dentist are rare. That's not the case with traditional braces. Traditional braces tend to produce results faster than Invisalign. However, since metal braces affect all teeth, not just those needing straightening, the already straight teeth leave their correct position due to pressure but will eventually move back into their proper place. Since Invisalign does not move already straight teeth, the long-term results take place more quickly.
Invisalign Results
Most patients notice results with Invisalign after just a few weeks of treatment. It can take several months before noticing a huge difference, but there are signs of progress along the way. If you haven't seen any changes after five months, consult your dentist to ensure your treatment is still on track. Depending on the patient, final treatment results may take between 12 and 18 months to appear.
Make sure to follow your treatment plan and wear your clear aligners for at least 22 hours per day. After completing Invisalign treatment, you'll need to wear retainers to ensure your now straight teeth don't start shifting back into their old location. Retainers are also worn 22 hours daily for up to six months. After that, most patients wear retainers only while sleeping for another six months.
You can go to the beach with Invisalign teeth aligners. There should be no issue with swimming while wearing Invisalign clear aligners. Since they need wearing up to 22 hours per day, taking them out for swimming -and perhaps forgetting to put them back on – only prolongs treatment.
Invisalign may cause some discomfort, especially in the beginning. Keep in mind that Invisalign is less painful than traditional metal braces. Once you become accustomed to teeth aligners, the soreness should dissipate. Any discomfort is generally mild and temporary.
Invisalign may slightly change the shape of your face. Then again, these clear aligners may not. It all depends on the individual. For some patients, soft tissues over the aligners conform to the new bite alignment. Such tissues include the lips and cheeks.
Most patients won't experience larger lips due to Invisalign. However, it all depends on the teeth treated. The front incisors support the lips. During treatment, it is possible that lips may appear more full. This condition subsides when the aligners are removed after successful treatment.