How Does Fluoride Protect Your Teeth?  
How Does Fluoride Protect Your Teeth?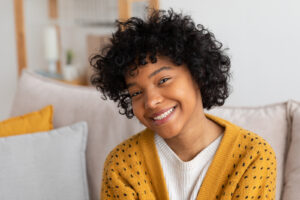 Odds are, you've heard of fluoride and realize it's some sort of substance that can help protect your teeth. But what is fluoride, exactly, and why do dentists so often recommend it? Let's take a closer look.
The Fundamentals of Fluoride
Some people think fluoride is a synthetic product that's cooked up in a lab and added to toothpastes. Thankfully, this isn't the case. Fluoride is actually a naturally occurring mineral that's found in many areas of nature, including the Earth's crust! Because of this, drinking water in certain parts of the world is naturally fluoridated.
In the 1930s, researchers discovered that children who drank fluoridated water had a lower incidence of cavities and tooth decay than children who didn't. This soon resulted in fluoride being added to drinking water in areas that lacked natural fluoridation. Today, studies continue to show that people who drink water with fluoride have lower rates of tooth decay.
Nature's Cavity Fighter
The American Dental Association rightfully refers to fluoride as "nature's cavity fighter," but how exactly does it help fight cavities? Fluoride helps fortify tooth enamel—the hard, translucent layer on the surface area of each tooth that provides strength and protection. In fact, tooth enamel is the hardest substance in the human body!
Despite its toughness, tooth enamel is susceptible to destruction from tooth decay. Food particles on and in between teeth become dinner for bacteria, which feast on sugars and carbohydrates from food and drink residues and release acids that attack tooth enamel. Repeated attacks on tooth enamel spike the chances of cavities and other dental health concerns like sensitivity, yellowing, chips, and cracks.
The benefits of fluoride for tooth enamel are twofold. Not only does fluoride minimize damage from acid-producing bacteria, but it also replenishes levels of calcium and phosphate ions in a process called remineralization. This essentially helps tooth enamel regain strength to better protect against tooth decay.
Where to Find Fluoride
We know fluoride is found in parts of nature, but getting an extra dose of this mineral is as simple as visiting the supermarket—or better yet—going to your dentist's office. There are plenty of fluoride-added toothpastes and mouthwashes available for purchase, and a dental provider can apply a professional-grade fluoride varnish on your teeth to deliver an extra-strong boost of fluoride.
Fluoride Treatment from Burns Dentistry
Burns Dentistry is a trusted source of preventive dental care and specialty dentistry services in the Phoenix area. Our state-of-the-art offices in Sun City, Sun City West, and Litchfield Park, Arizona, offer a full scope of oral health treatments—including fluoride applications—from highly experienced dentists, dental assistants, and hygienists in a friendly atmosphere.
Schedule an appointment with Burns Dentistry today by contacting the location nearest you. Our knowledgeable professionals are here to answer any questions you may have about our dental health services, dentistry professionals, or accepted insurances. When you call, don't forget to ask about our new patient specials!