The Teeth Whitening Dentist to Choose in Goodyear, AZ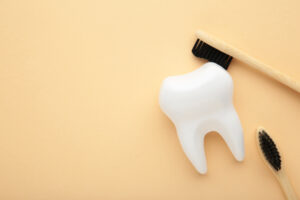 For cosmetic teeth whitening services in Goodyear, Arizona, rely on the professionals at Burns Dentistry. We're pleased to offer take-home teeth whitening kits that help reduce tooth sensitivity and maximize comfort, as well as a Whitening for Life program that includes $199 initial trays and kit as well as free teeth whitening at every hygiene visit. You can count on our experienced teeth whitening dentists to help you achieve the smile makeover of your dreams.
Common Causes of Teeth Staining
What led to you seeking out a teeth whitening dentist? You probably already know that in order to keep your smile bright and white, you need to brush, floss, and regularly attend professional teeth cleanings. But did you know that some of your daily habits might also be contributing to teeth yellowing?
Tobacco usage is a common culprit, as is consuming dark-colored beverages such as coffee, red wine, soda, and tea. Even something as innocuous as taking medication could stain your teeth—certain antihistamines and antihypertensive drugs are known for this. When you visit Burns Dentistry for professional teeth whitening services, we can provide you with personalized recommendations that will help keep your smile white long into the future.
Cosmetic Dentistry Whitening Near You
One of the benefits of partnering with the teeth whitening dentists at Burns Dentistry is that we have numerous offices located close to Goodyear, AZ, including ones in Sun City, Sun City West, and Litchfield Park. Contact us today to schedule a consultation at whichever location is most convenient for you.