Root Canal Therapy Dentists Serving Goodyear, AZ, Residents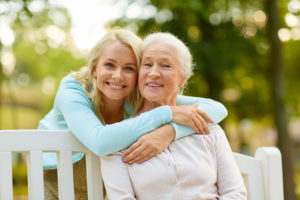 Are you searching for a top-rated dentist who can perform root canal therapy? If so, consider visiting Burns Dentistry. Our state-of-the-art, fully equipped locations near Goodyear, Arizona, are led by a skilled team with more than 100 years of combined experience. We also maintain a sterling reputation for providing friendly, patient-first care and a comfortable dental experience thanks to our safe and effective sedation dentistry services.
What Does Root Canal Therapy Entail?
Tooth pulp refers to the innermost layer of the tooth. Made up of blood vessels and nerves, the tooth pulp can become inflamed or infected as a result of severe tooth decay or injuries like chips and cracks.
Root canal therapy is performed to remove diseased tooth pulp without extracting the affected tooth, thereby preserving the patient's smile. Here's a brief overview of the procedure:
The affected tooth and the surrounding gums are numbed to prevent discomfort.
A small hole is made in the tooth to access the tooth pulp.
The tooth pulp is carefully removed using tiny instruments.
The interior of the tooth (the canal) is thoroughly cleansed and sanitized.
The access hole is sealed, and a permanent crown is installed about two weeks after the procedure.
Speak With a Root Canal Dentist
To learn more about root canal therapy and if it's right for you, contact a Burns Dentistry location near Goodyear today. Our friendly team will be happy to answer your questions and direct you to the best dentist for your needs. When you call, don't forget to ask about our flexible payment options and new patient specials that make world-class dentistry more accessible than ever.