Teeth Whitening Dentists Proudly Serving Patients in Peoria, AZ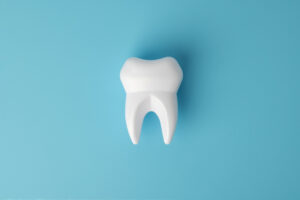 Has a lifetime of smoking or drinking coffee, tea, soda, or red wine left your smile yellower than you'd like it to be? Despite your best intentions, do you often find yourself rushing through brushing and flossing, or not doing it at all? Or, do you regularly take medications known for staining teeth, such as certain antihistamines and antihypertensive drugs?
If any of this sounds familiar, you may be a great candidate for professional teeth whitening services. Fortunately, if you're in Peoria, Arizona, you won't need to travel far to find a teeth whitening dentist you can trust. That's because you can turn to Burns Dentistry, a local practice with offices conveniently located in Sun City, Sun City West, and Litchfield Park.
Our Cosmetic Teeth Whitening Services
If you've never had your teeth professionally whitened before, you might be unsure of what to expect. The teeth whitening dentists at Burns Dentistry proudly offer take-home teeth whitening kits that are specially designed to:
Achieve the desired level of whiteness
Minimize tooth sensitivity
Maximize comfort
You can also take advantage of our industry-leading Whitening for Life program, which includes $199 initial trays and kit as well as free teeth whitening at every hygiene visit.
Take the Next Step With Professional Teeth Whitening
If Burns Dentistry sounds like the right teeth whitening dentist to assist with your smile makeover, contact us today. Our knowledgeable team can tell you more about the cosmetic dentistry whitening services we offer for patients in Peoria, AZ, answer your questions, and arrange a consultation at whichever location is most convenient for you.