Proudly Offering Tooth Extractions for Patients in Peoria, AZ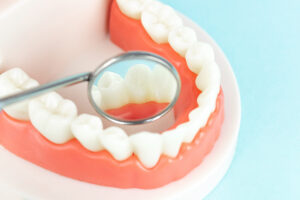 Are you searching for an experienced tooth extraction dentist near Peoria, Arizona? Look no further than the skilled team at Burns Dentistry. We have three offices located nearby—in Sun City, Sun City West, and Litchfield Park—and we'll draw on our 100+ years of combined experience to skillfully handle your tooth extraction. Plus, if you decide to restore your smile with a crown, a bridge, an implant, or dentures, we can assist you with that, too.
Do You Need a Tooth Extraction?
Only a trained dental provider can answer this question, so it's important to make an appointment as soon as you begin experiencing pain, bleeding, swelling, loose teeth, persistent bad breath, or other concerns. With that said, you may need to undergo a tooth extraction if your tooth is:
Severely decayed
Fractured
Infected
Loosened due to periodontal disease
Crowded because there are too many teeth in your mouth
Impacted
Erupting at the wrong angle
At Burns Dentistry, we typically perform tooth extractions only when a tooth has been damaged beyond repair, and we'll be happy to help you explore the options available to you.
Don't Wait to Get the Care You Require
If you suspect that you might need a tooth extraction, don't delay seeking a professional opinion—failing to promptly treat a severely damaged tooth could lead to more serious complications and possibly even compromise the adjacent teeth. Contact Burns Dentistry today and schedule an appointment at one of our three locations, all of which are just a short drive from Peoria, AZ.