About Our Tooth Extraction Services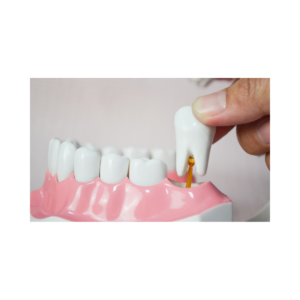 Dentists will always first try to save, repair, or restore a tooth. Unfortunately, in some cases, a tooth can't be saved and must be removed. This is called tooth extraction.
If you have a tooth that needs to be extracted, it's natural to feel anxious about such a procedure. Here's what to know about it and what to expect afterward.
Why is Tooth Extraction Needed?
There are a range of reasons why a tooth may need to be extracted. These include decay, disease, and trauma. If the tooth can't be repaired with a filling or crown due to trauma, such as in the case of a car accident, then decay and death will eventually occur, making extraction the only option.
In other instances, periodontal disease may have led to loosening of a tooth, making extraction a possibility. However, before we make any recommendations, we'll fully evaluate your unique situation and personalize a dental care plan.
PRP & PRF After Tooth Extraction
PRP after tooth extraction, or platelet-rich plasma, might also be recommended. This helps to speed up the healing process once the procedure is complete.
Likewise, PRF, or platelet-rich fibrin, might be injected into the removal site after tooth extraction to prevent infection and enrich the area with proteins that further promote healing.
Post-Extraction Care
After your tooth extraction, you will experience some changes in your mouth. To help ensure a successful outcome and rapid healing, make sure you follow the instructions from your dental care team at Burns Dentistry. These will reduce the risk of an infection or complication after the tooth is extracted.
Have a Tooth that Needs Extraction? Call Today
We will always go the extra mile to restore and preserve your tooth. However, if tooth extraction is needed, we will walk you through each step of the process, answering questions and addressing concerns. Contact Burns Dentistry to make an appointment.