Your Choice for Professional Teeth Cleaning in Sun City West, AZ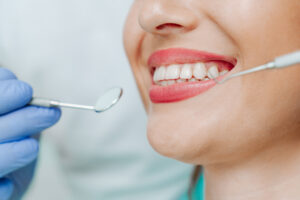 Do you need to have your teeth cleaned? Even if you are strictly adhering to an at-home oral care routine, it is important to regularly attend professional cleanings, since they are considerably more thorough.
Luckily, if you are in Sun City West, Arizona, or the surrounding area, you can confidently turn to Burns Dentistry for all of your teeth cleaning needs. We are one of the area's top dental practices—with a team possessing more than 100 years of collective experience—and we proudly offer dental prophylaxis (teeth cleanings) for members of this community.
What to Expect During Your Tooth Cleaning Appointment
If it has been a while since your last professional teeth cleaning, you may be unsure of what to expect. During your dental cleaning, our dentists and dental hygienists will use specialized tools to:
Perform an oral exam checking for signs of oral cancer, periodontal disease, cavities, and other issues
Remove any plaque and tartar from your teeth
Brush and floss your teeth
If you are due for X-rays, we can take those, as well. Be sure to let your dentist know whether you have been experiencing any issues leading up to your appointment, such as tooth sensitivity or bleeding gums.
Don't Wait Any Longer
It is generally recommended that people visit their dentist for teeth cleaning services at least twice per year. So, if it has been longer than six months since your last dental cleaning, contact Burns Dentistry today. We will be happy to answer your questions and arrange a time for you to visit our Sun City West, AZ, office, located at 13909 W Camino Del Sol.